Welcome to KICKSTART Calgary Before and After School Care in Royal Oak!
---
**NEW**
** Out of School Care during school closure!**
Kickstart currently has spots available for both daily and weekly drop in while Calgary schools are in online learning!
---
THE BEST CARE FOR ACTIVE KIDS
Even when children aren't in school, they need to be engaged in a comfortable yet stimulating childcare environment. KICKSTART's Before and After Care allows children in Kindergarten through Grade 6 to balance learning and fun through a variety of experiences. From physical activities and free play, to STEAM learning, KICKSTART is designed so all children start and end their day happy, satisfied, and wanting to come back!
WHAT WE DO
KICKSTART Before and After Care is the newest childcare facility in northwest Calgary! Located in My Gym Children's Fitness Centre, KICKSTART has the very best facility with the coolest (and most fun!) equipment, perfect for your active child. KICKSTART uses STEAM programming to guide activities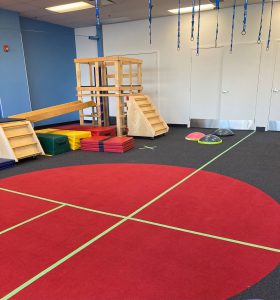 suited to your child's interests! With competitive pricing and experienced staff, KICKSTART is the obvious choice for your childcare needs. Registration begins April 1, 2021 for the 2021/2022 school year.
KICKSTART also provides  Summer Camps for all children!
SCHOOLS AND TRANSPORTATION
REGISTRATION OPENS APRIL 1 FOR 2021/2022 SCHOOL YEAR! 
We are currently servicing the following schools:
Royal Oak School
William D Pratt School
St. Maria Goretti School
St. Sylvester School
Full bussing provided by KICKSTART for Royal Oak, and William D Pratt.
For St Maria Goretti School , KICKSTART Staff will walk children to and from bus stop at 8650 112 Ave NW , Route 113.*
For St Sylvester School, KICKSTART Staff will walk or drive children to and from bus stop at Royal Oak WY @ Royal Birch BV NW, Route 284.*
KICKSTART offers pick-up bussing for morning Kindergarten and drop-off bussing for afternoon Kindergarten from St Sylvester School.
Contact us today.
*Bussing pick-up location is subject to change
2020/2021 PRICING
Kindergarten Before and After School Care:                   $950/month
Grade 1 – Grade 6 Before and After School Care:          $650/month
Grade 1 – Grade 6 After School Care:                            $500/month
Grade 1 – Grade 6 Before School Care:                          $400/month
Drop-In rate:                                                                  $80/day
**PD days and Spring/Winter Break care are included in the price for full-time registrations.
No registration fee!
A $100 non-refundable deposit required at registration and will go towards your child's first month of out of school care.
The above rates are based on a child being registered for full-time care (4-5 days a week). At this time we have limited availability for part-time care registration (2-3 days a week). Please contact the office for more information about part-time care.
SUBSIDY
If you are a part of a lower-income family you may be eligible for child care assistance. Parents can apply for the Child Care Subsidy though Alberta Human Services