Meet the Owner!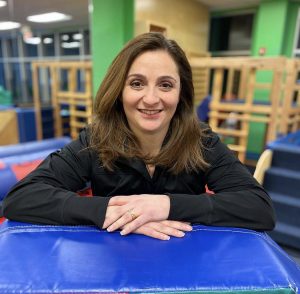 With a passion for owning a business that focused on children's physical literacy, Miss Nasim opened My Gym in 2013. After owning the business for 7 years she decided to expand and open KICKSTART Before and After School Care as she wanted to offer a space for children to learn and be active in before and after their day within the community.
Nasim has been an active resident in Royal Oak and has lived within the community for over 20 years with her husband and children. Her own children have attended Royal Oak School, William D Pratt School and Robert Thirsk High School allowing Nasim the opportunity to get to know the community and those who live in it.
Nasim is hoping to  continue to be a positive influence in children's lives through KICKSTART as it is a fun, positive and active environment for children to learn and grow!
---
Miss Jennifer is a Level 1 instructor with KICKSTART. She has a bachelor of Arts with a degree in Dance and is currently studying Early Childhood Education and Development. She has always had a passion for dance and has performed, taken classes, and taught professionally across North and South America. She loves to incorporate dance and music into her teaching, so your little ones will always be moving and grooving!
---
Miss Samarah is a Level 2 Instructor at KICKSTART. She is currently pursuing a Bachelor of Education with a minor in Physical Literacy. As an educator she always believes in teaching with an open heart as well as creating and environment where her students feel safe and welcome. Inquiry-based learning through STEAM is how she feels students learn best and is how she designs most of her lessons. She has a passion for sports and grew up playing a variety of them. The social and physical aspects of sports is what draws her to them. So, naturally when she is not teaching you can find her outdoors and with her friends and family doing some sort of physical activity.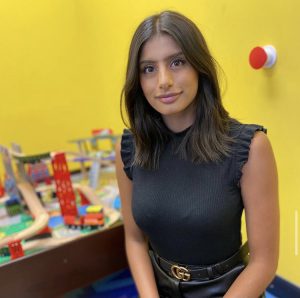 ---
Miss Dalyn is a Level 2 instructor at KICKSTART. She has a degree in Physical Literacy and has been coaching for over 6 years! Miss Dalyn has a passion for learning through PLAY and exploration and her goal is to guide your children to live a healthy and happy lifestyle. When Miss Dalyn isn't teaching you can find her rock climbing or walking her dog! Miss Dalyn loves to laugh and learn new jokes. Stop by KICKSTART and teach her a new joke!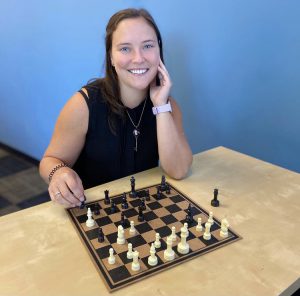 ---